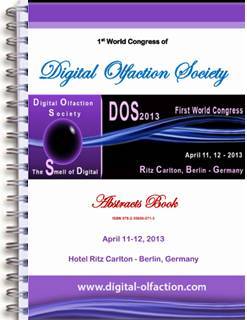 The 1st edition of Digital Olfaction Society World Congress, which was held in Berlin on April 11-12, 2013, was a huge success.
To access to the final program of DOS Berlin 2013, please click here.
The abstracts book is also available. It contains the abstracts of speakers and also details of demonstrations.
If you would like to access to DOS 2013 abstracts book, please contact us.