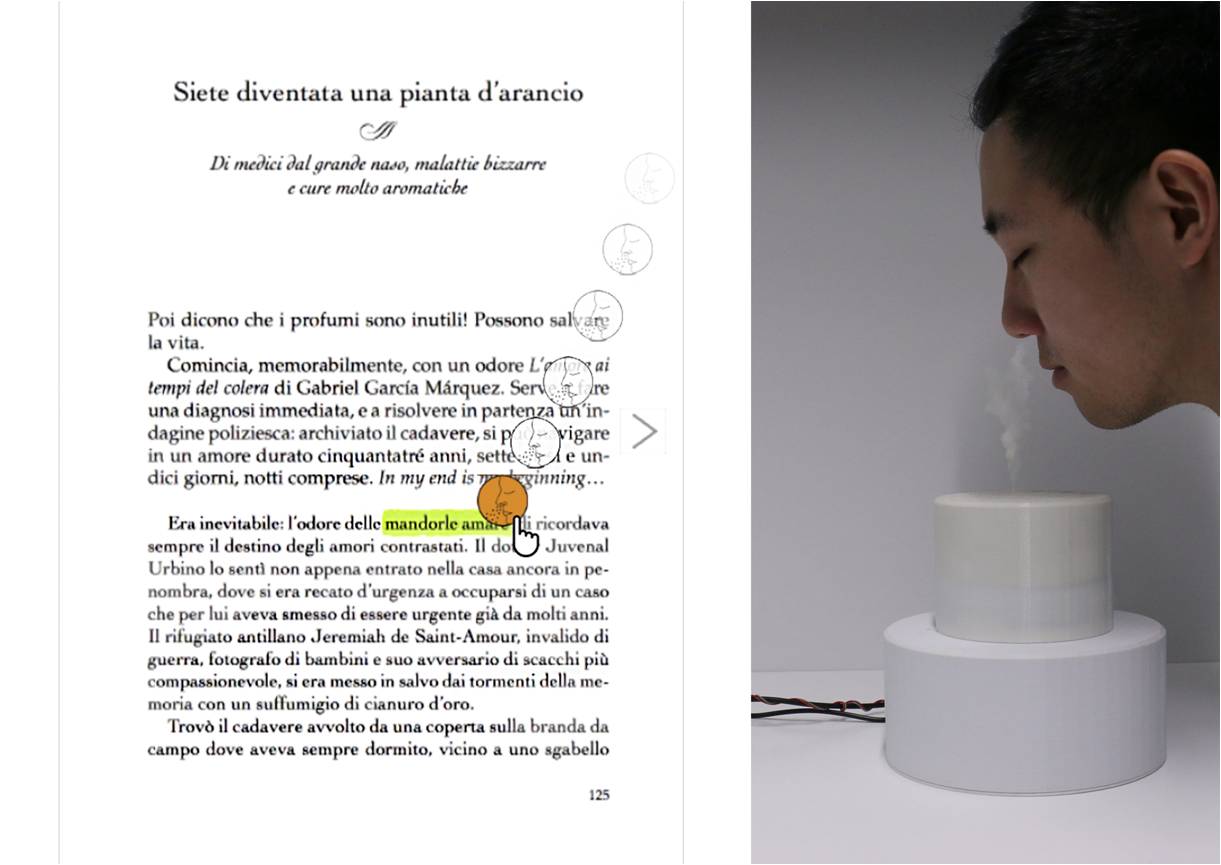 During Olfaction & Issues 2016 which will be held in Milano on May 23-24, 2016, a special session related to Olfaction & Issues Displaying & Demonstrations in the field of marketing is organized.
Several demonstrations were already selected and among them the presentation of the perfumed book.
The application allows the user to read a chapter of a book telling stories about odors, and smell some of the odors mentioned in the story.
If you are interested to know more about this application and to access to all other demonstrations, please click here.
If you are interested to demonstrate, please don't hesitate to contact us.