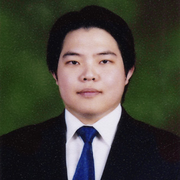 Dr Yossiri Ariyakul of King Mongkut's Institute of Technology Ladkrabang, Bangkok is an expert in Electronic Engineering. He was invited to give a talk during DOS World Congress to present the molecular recognition materials for high sensitivity explosive detection system.
During his presentation, Dr Ariyakul will highlight the following hot topics:
What is the difficulty to smell explosive?
What are Pros and Cons of the proposed system compared with system developed by other techniques?
How can we choose the proper material?
Is there any response if the proposed system is exposed to non-explosive odor?
If you are interested to know more about more about this exciting topic, register to DOS congress: www.digital-olfaction.com