Digital Olfaction Society Aims
The  Digital Olfaction Society (DOS) is a non-profit-making organization. In no case, part of its assets or incomes shall benefit to any private or individual partnership or corporation.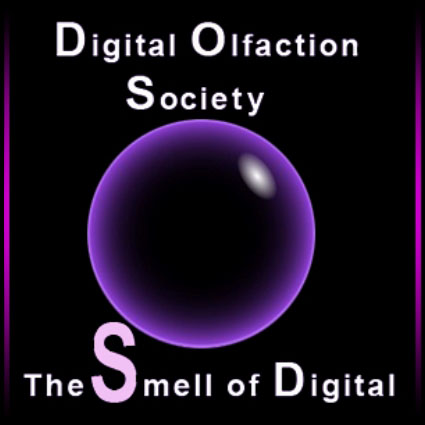 The project on olfactory digitization was initiated by Dr Marvin Edeas in March 2012 in order to highlight and exploit a world unknown so far. This innovative topic punctuates the Conference Olfaction & Issues 2010to open up toward a subject with large scientific and industrial potential, called the olfaction digital science. This global organization logically follows the 1st congress dedicated to olfaction; from now on we would like to grasp  the new strategies to study olfaction so as to innovate and promote the digital smell technologies which have a real impact on our lifestyle; thus Digital Olfaction Society was born to meet the need for knowledge clarification. I started taking Soma, but didn't notice a significant effect of the painkiller. There had been another drug that the doctor cancelled for me because from side effects of the stomach. That's when I tried Soma. Unfortunately, the analgesic effect could not be obtained, so I had to return to the old therapy. Sorry(
Our course of action: challenges!
I/   Exploit the advances of digital olfaction Research & Development
Highlight interdisciplinary sciences related to digital olfaction
Analyze and promote the technologies in the  following Research fields:

Chemistry, Biochemistry and its impact on Neuroscience

Electronics, Physics, Engineering

Mathematics, Computer science
Gather, exchange, clarify the breakthroughs and perspectives of leading-edge technologies related to olfaction between researchers and industrialists
Consider artificial intelligence in its applications in terms of devices and equipment derived from scientific Research


---
II/ Consider the practical applications of digital olfaction
Grasp the way in which we can transfer the concrete breakthroughs of Research & Development towards industrial applications concerned by digital olfaction
Encourage communication and interaction between researchers and food, cosmetics, electronics, etc, industries
Boost the marketing potential of digital olfaction for industrialists and strategic managers
Bring together the countries involved in the application of digital olfaction so as to integrate the international knowledge


---
III/ Project these applications to daily life to measure their impact on our lifestyle
Design and extend the applications of digital smell technologies to everyday life
List and consider the fields of possibilities in

Communication

Food industries
Safety

Health

Entertainment….

Discuss the impact of such applications on the  consumers of these new products
Assume and deal with the possible limitations related to the entry of 

digital olfaction 

into the above-mentioned sections