The objective of the DOS archives is to keep as archives the abstracts presented during Digital Olfaction Society and Olfaction & Issues meetings.
The archives of the Digital Olfaction Society are only accessible to the DOS members or by ordering it.
As DOS member, you can access the following abstracts books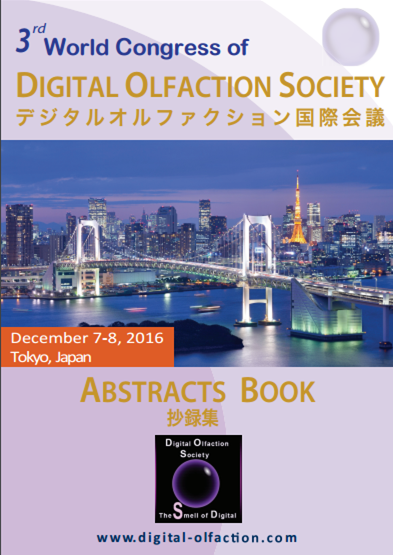 :
DOS Tokyo 2016 Abstracts Book in PDF
DOS Milan 2016 Abstracts Book in PDF
DOS Tokyo 2014 Abstracts Book in PDF
DOS Berlin 2013 Abstracts Book in PDF
To join DOS members or order the archives, please click here.
If you are member of DOS and you don't have your access code, please don't hesitate to contact us.