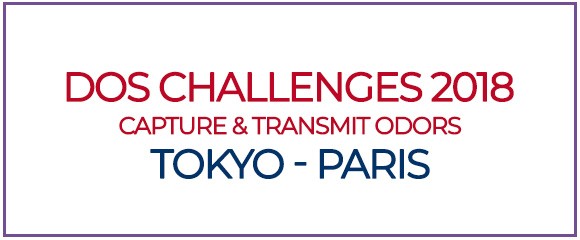 The Scientific Committee of DOS Annual Meeting invites all teams to apply for the first world challenge of the Digital Olfaction Society.
How does it work?
The idea is the following:
capture odors from Tokyo
turn them into digital data
transmit and restitute them in Paris
DOS Date
The first transmission of odors will be present during Tokyo Digital Olfaction Meeting on December 4.
If your team is able to manage this challenge, please contact us  before July 3 to present your project.
All the modalities about this challenge will be published soon.