Info
DOS 2022 Videos on Demand
Catch up on all the details of DOS 2022 Congress. Recordings are now available on demand for the period of 3 weeks.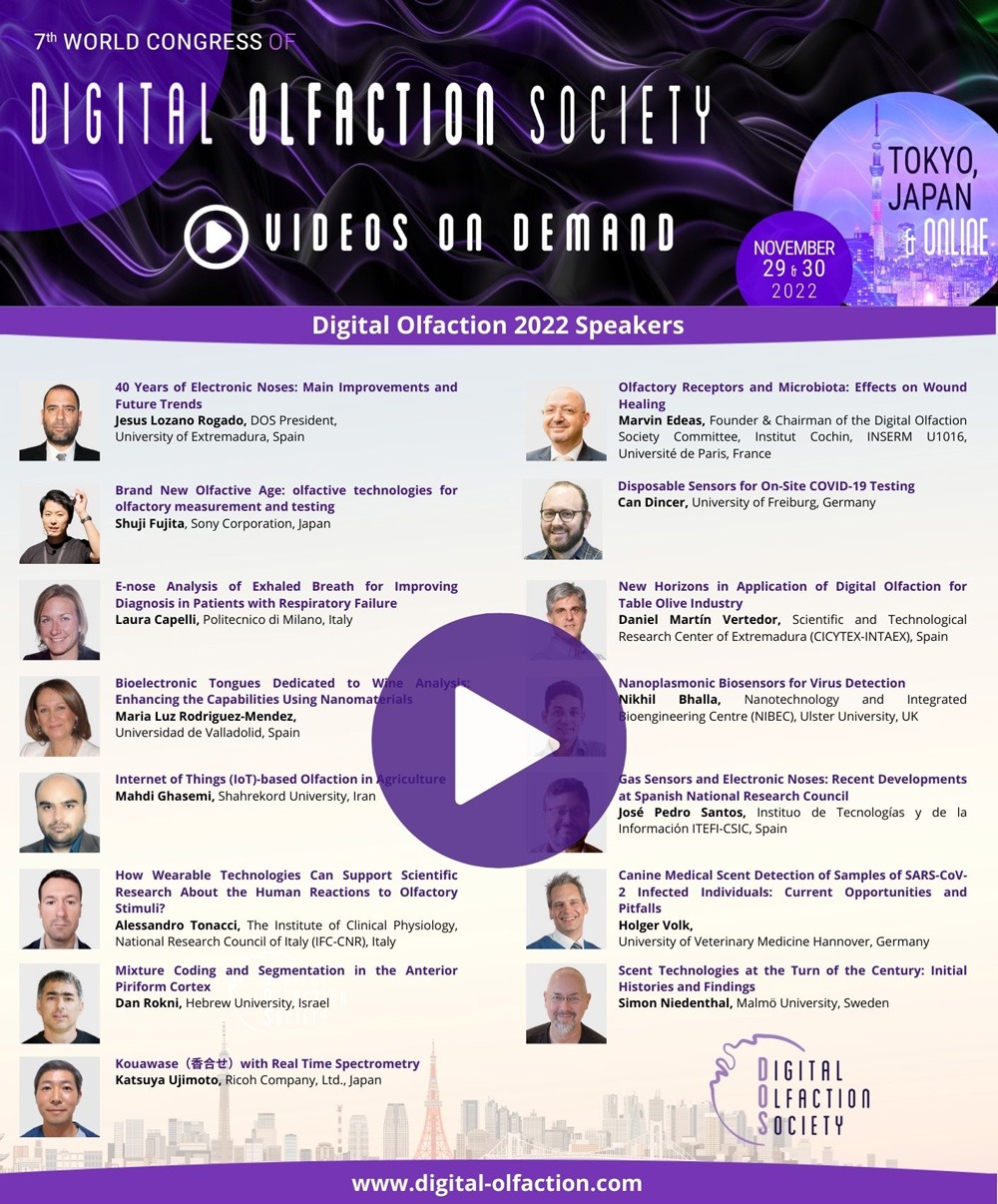 The DOS 2022 Annual Meeting Replay Access includes:



and many others.
---
Learn About All DOS 2022 Abstracts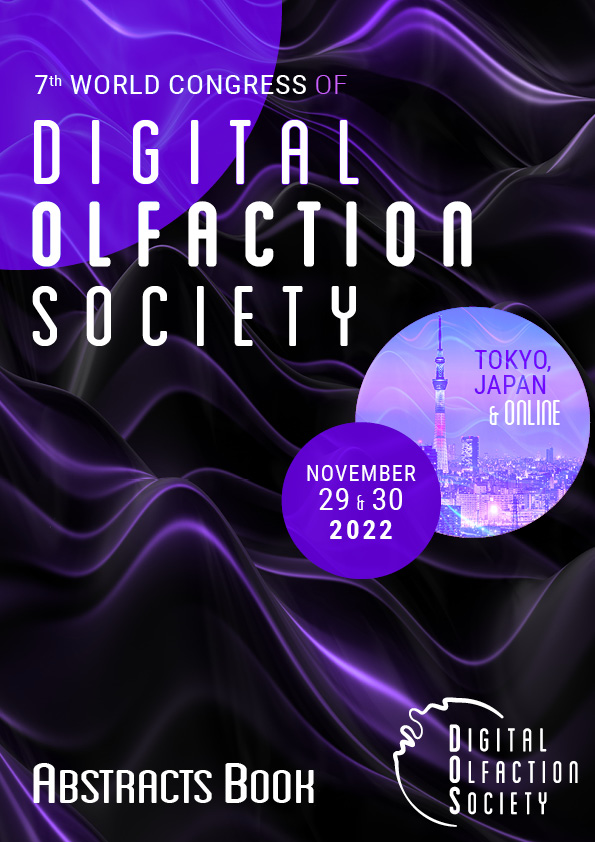 DOS 2022 abstracts book includes all this year's 30+ abstracts. Purchase Abstract Book.
---
DOS 2022 Meeting Replay Access + Abstracts Book
Benefit from both the Abstract Book and Recorded Sessions  of DOS 2022 not to miss out on any 2022 digital olfaction research/innovation.
Order the abstract book and recordings.
---
Digital Olfaction 2022 Annual Meeting
November 29-30, 2022 – Tokyo, Japan & Online
www.digital-olfaction.com