News & Media
MOS Sensor Array Based E-Nose: Noninvasive Lung Cancer Detection Tool
This paper describes the research work done toward the development of a breath-analyzing electronic nose (e-nose), and the results obtained from testing patients with lung cancer, patients with chronic obstructive pulmonary disease (COPD), and healthy controls.
News Releases, Digital Olfaction Society – Tokyo, Japan – June 30, 2022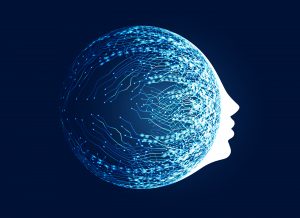 Pulmonary diseases like COPD and lung cancer are detected with MOS sensor array-based e-noses. The e-nose device with the sensor array, data acquisition system, and pattern recognition can detect the variations of volatile organic compounds (VOC) present in the expelled breath of patients and healthy controls. This work presents the e-nose equipment design, study subjects selection, breath sampling procedures, and various data analysis tools. The developed e-nose system is tested in 40 patients with lung cancer, 48 patients with COPD, and 90 healthy controls.
Results showed that:
In differentiating lung cancer and COPD from controls, support vector machine (SVM) with 3-fold cross-validation outperformed all other classifiers with an accuracy of 92.3% in cross-validation. In external validation, the same discrimination was achieved by k-nearest neighbors (k-NN) with 75.0% accuracy.
In summary, VOC analysis with an e-nose system holds exceptional possibilities in noninvasive disease diagnosis applications.
Join us
 this November in the DOS 2022 Congress and explore the role of olfaction in disease diagnosis. 
© Image- starline, freepik
---
Digital Olfaction 2022 Annual Meeting
November 29-30, 2022 – Tokyo, Japan & Online
www.digital-olfaction.com