Latest News
Prof. Jesus Lozano's "Sniffing Smartwatch" was Demonstrated at DOS 2022

Prof. Jesus Lozano, president of DOS, introduced his miniature device for digital olfaction, the "Sniffing Smartwatch" during Digital Olfaction 2022 Annual meeting.
Based on a 32-bit microcontroller with an Arm® Cortex® -M4 MCU, this device has several MOX-type chemical sensors capable of determining the concentrations of volatile organic compounds (VOCs), which are used to calculate various indicators such as the concentration of volatiles, the concentration of CO2 and the indoor air quality index.
Many other innovations were also demonstrated by important companies like Sony, Ricoh, and U.S.E. (Japan).
Get the DOS 2022 Replay and Abstracts.
---
Prof. Lozano's Demonstration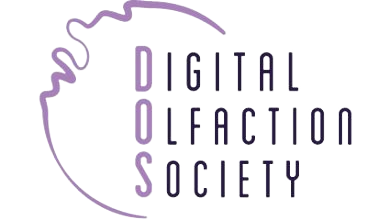 Digital Olfaction 2022 Annual Meeting
November 29-30, 2022 – Tokyo, Japan & Online
www.digital-olfaction.com